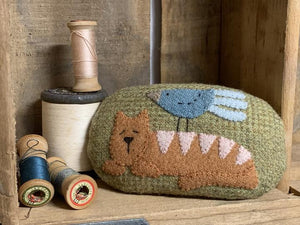 I love working with woven wools!

This little gem of a pincushion is made from woven wool, with a wool appliqué design featuring a cat called Louie and his feathered friend.
Fill with ground walnut shells for a lovely weighted pincushion that will stop your pins from rusting.
Finished size is 4" x 2 1/2".