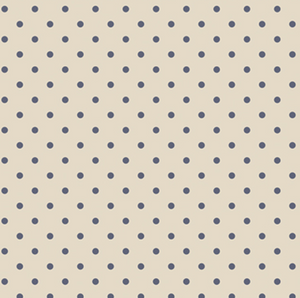 Fabric - Amy Sinibaldi - ART GALLERY FABRICS - Petits Dots Creme 
LEP-711
Fabric is sold in 0.25 metre increments.  
Therefore One unit = .25 metres of fabric. 4 units = 1 metre of fabric.
So it is priced at $6.50 / 0.25 metres.
If you would like more than 0.25 metre just add to your quantity above.
Fabric Dimension - 
44/45″ (114 cm)
A medium scale dotted fabric, prominent as a stand-alone, but also ideal as a blender, in four different background colors: warm grey, beige, dark blue, and blush pink.