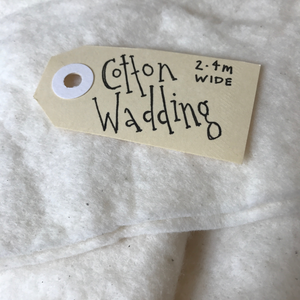 Cotton Wadding
240cm wide
Wadding is sold in 0.25 metre increments.  
Therefore One unit = .25 metres of wadding. 4 units = 1 metre of wadding.
So it is priced at $5 / 0.25 metres.
If you would like more than 0.25 metre just add to your quantity below. 

It will be cut as a continuous length.