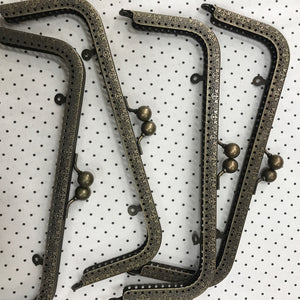 Purse Frame - Brass Rounded 21 cm

Sew in Handle

Purse frame with stitching holes used in Hatched and Patched Homespun Street bag and Purse.
Large frame has two loops which a chain or cord can be attached. If you don't wish to attach a chain or cord simply lay the loops inside the frame.