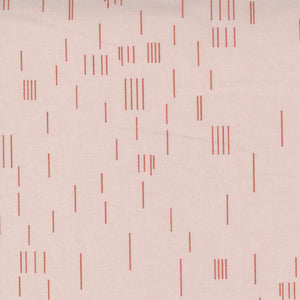 Celestial - 1764-34 - Stripes - Pink

Black, gray, and white is a very popular color theme in modern living spaces, especially when
it comes to a minimalist style. Add a soft pink, and a trendy mustard, for warmth, and distinction. Zen Chic's CELESTIAL uses that palette to color a collection of graphic prints, including a surprise large-scale collage print.
CELESTIAL puts the collage print, and a low- volume text print, on Mochi Linen. It's the perfect substrate for bags, tableware, and anything that needs a firmer fabric.
Realize your creative dreams with CELESTIAL.


Fabric is sold in 0.25 metre increments.  
Therefore One unit = .25 metres of fabric. 4 units = 1 metre of fabric.
So it is priced at $7.25 / 0.25 metres.
If you would like more than 0.25 metre just add to your quantity above.
Fabric Width - 42"